Affordable Demolition Removal Services in Singer Island, FL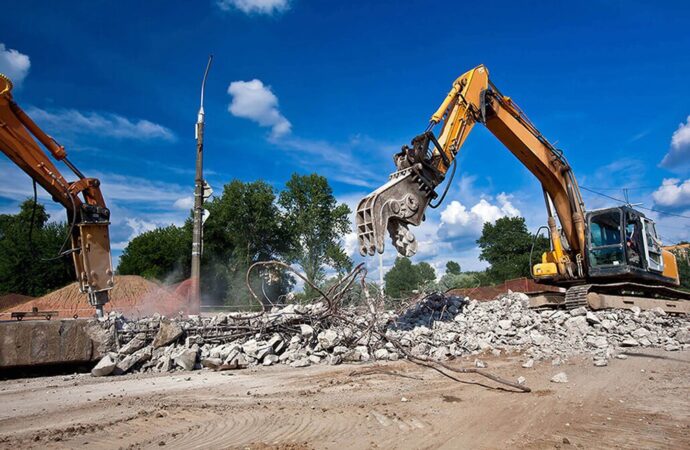 Demolition projects can be the messiest of all construction projects. Imagine all raw materials from concrete, wood, metal, glass – scattered with no categorization. It's displeasing to look at and it might slow your progress down.
Why You Need To Care
---
It's not just nasty – it can impose great risks and dangers, too! For instance, a lost glass in a field, if stepped on, can cause a minor, even a severe injury. So caring for the rubbish or the waste from demolition would be the most sensible thing to do.
There are not a lot of companies who offer an affordable demolition removal, and you're lucky because here in Singer Island Junk Removal and Trash Haulers, we take just about everything, even raw materials from demolition.
We Collect EVERYTHING
---
With the exception of toxic and hazardous waste materials, we take pride in the versatility of our services. The following things and materials are what's included in the things we take:
Windows

Glass

Doors

Flooring

Wood

Steel

Concrete

Drywall

Home Appliances

Electronics (E-Waste)

Furniture
That's not all, so long as your junk fits, we'll take it! Contact us to know more about the junk and trash we take.
Our service personnel is experienced in handling all types of junk ad they're trained to help you clean by sweeping and sanitizing the location where that junk was before! Would you be able to find that in any other company?
So if you are struggling to find a company you can trust, you've come to the right page. We here at Singer Island Junk Removal and Trash Haulers don't just specialize in taking old junk like supplies, appliances, and equipment – we get our hands dirty, too!
Drywall, concrete, windows, oven doors? We got you! Just give us a call and tell us about that service you're requiring. We'll even give you a free estimate! Contact us now and experience a quality demolition removal service!
Here is a list of our services you can get at Singer Island Junk Removal and Trash Haulers:
---
Singer Island Junk Removal and Trash Haulers is the top company in Singer Island that offers the best residential and commercial junk removal services. Here's our additional services:
---