Best Office Clean Outs & Services in Singer Island, FL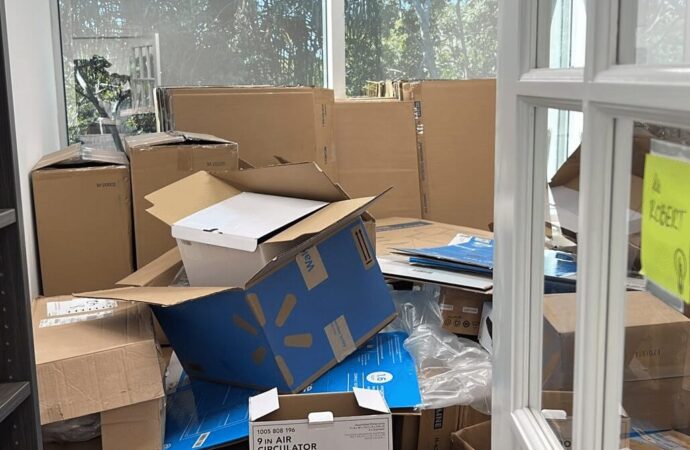 Our professional and reliable team will quickly load all your old appliances and office furniture. Why? So you can finish the office clean outs you need to finally use the space differently, prepare it for someone new, or just free everything from the junk you've been accumulating. We'll make sure that junk and unused items don't become a problem in your office. We'll quickly and safely transport all items away so they can be recycled, disposed of, or donated. All junk will be removed quickly. Singer Island Junk Removal and Trash Haulers is proud of its commitment to recycling, and we want to be there for you for all the cleaning you need to handle for your office.
When we clean out an office space, all office furniture can be recycled. We are proud of our ability to recycle over 80% of the items with remove and help you work around the different needs you have. This is due to the way we concentrate on getting everything to transition centers and recycling facilities while forgetting about landfills and focusing on what you need or don't even know was necessary all this time.
Some items can be donated depending on their condition and potential use. To reduce waste and dispose of the rest, we can use recycling facilities. This just adds to our goal, and we own several of the facilities in the city.
What Can We Do for You?
Our company offers a professional service to clean out your office of all non-hazardous materials. We will take away all the junk you have collected, clean up your office and organize it so you can keep what you need.
We offer top-quality services in Singer Island as well as the surrounding areas.
Commercial customers often request that we accept items such as:
Office debris.

Cubicles.

Office equipment.

Copiers & computers.

Printers.

Appliances.

All the furniture that is damaged or old.

And the list keeps going from here.
The question now is, how do you get your team to work with you to provide this service? All it takes is a phone call, an email, or complete our contact form.
Contact us by visiting our contact page or calling. We will come to your place and time of choice and provide you with a quote that is tailored to your needs and office. With us, it is easy to do all things.
It is possible to have work completed the same day, or you can schedule an appointment that suits your busy schedule. You don't need to close your office. We can clean out your office based on the amount of junk or difficulty, and it will be done in record time, and we will do our best not to disturb your activities.
To schedule an appointment, you can call our friendly staff or go online. We will be there on time to remove any junk or other items. We will remove all junk and paper from your office, so it is ready to be used by a new employee or sold.
You can rest assured that the estimate we provide is only based upon your budget and available funds and the amount of work you need us to do with this full office clean out, which can be requested the same day or with some extra days in mind.
Here is a list of our services you can get at Singer Island Junk Removal and Trash Haulers:
---
Singer Island Junk Removal and Trash Haulers is the top company in Singer Island that offers the best residential and commercial junk removal services. Here's our additional services:
---