Best Commercial Junk Removal Services in Singer Island, FL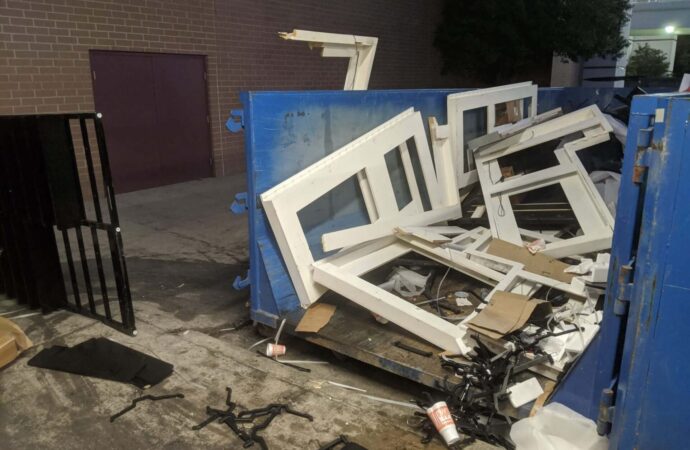 You can't avoid the clutter that can build up on your property from your business activities or all the items and waste you just keep accumulating due to your regular operations or how your business may be cluttering more than you think, or regular junk and rubbish you need to dispose of are everywhere, and you don't know how to handle removal. It is up to you to decide what to do with all your junk, trash, and regular garbage if you are unable to handle everything. Several services are available in the city, and we want you to know that our team is right here for your commercial junk removal needs.
Singer Island Junk Removal and Trash Haulers will provide the highest quality service and guarantee that you have nothing to worry about. Because we are a junk removal company, we need to transport items to recycling centers and transition centers regularly, and we don't really like using landfills as the main centers for our disposal. We can handle all your needs with no problems and ensure we keep it green while doing so.
We are America's best junk removal company for a number of reasons. We provide the best junk removal service for a fair price, and we are focused on how we can help you through every step of the process. You get the following services when you choose to work with us:
Business accounts with payment plans can be set up easily to make payments, so you don't have to pay all at once, thanks to how we plan different installments.

We will deal with all the heavy lifting, so you don't have to move a finger but rather just worry about how we will dispose of the junk, and even this is quite simple since we only use transition centers and recycling facilities.
How Does Commercial Junk Removal Work?
Perhaps you felt frustrated that your local trash removal company wouldn't pick up your junk due to its size or particular materials or because it is too much to handle. Or maybe they asked you to take all the junk and haul it off your own. This is not how we work, and if you're worried about how our service is around this commercial removal, it is quite simple.
Commercial junk removal is the disposal of any items that cause a nuisance or are an annoyance in your space. We can also help with any other projects.
It's all about getting rid of anything that doesn't work or isn't necessary. Our team at Singer Island Removal and Trash Haulers will provide any kind of junk removal service as long as it isn't hazardous, and we will make sure you can get rid of old items, damaged ones, or regular rubbish and junk.
What should you expect from us when you choose us for this service?
Convenience. We handle everything so that you don't have time to clean up or make sure there's enough space for your commercial property.
Safety and Health. Moving junk could pose a risk depending on its nature and quantity. The weight and volume of heavy junk could cause injuries. All commercial junk needs will be met by us.
For businesses and commercial junk removal, we offer everything you need. We can remove all types of junk, including electronics and appliances, with us, and rest assured all the disposal will be done properly.
Here is a list of our services you can get at Singer Island Junk Removal and Trash Haulers:
---
Singer Island Junk Removal and Trash Haulers is the top company in Singer Island that offers the best residential and commercial junk removal services. Here's our additional services:
---