Affordable Residential Dumpster Rental Services in Singer Island, FL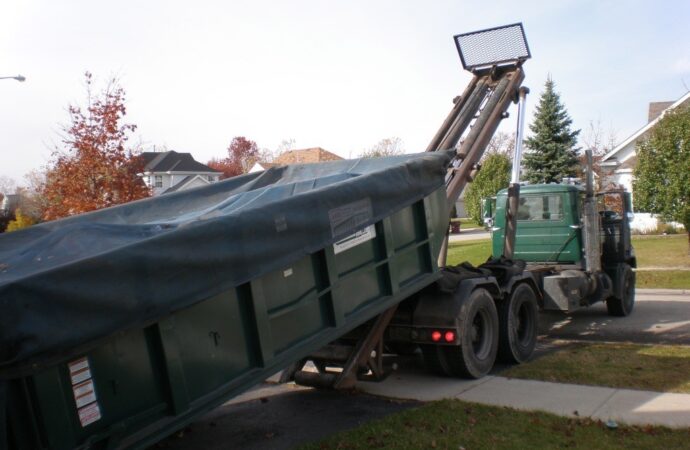 There would be times when your local garbage collector won't take the junk or the trash you've accumulated in your living space. It could be for any reason like they don't take things of that kind; it could be too large – whatever their reason may be.
In this type of situation, an affordable residential dumpster rental services company can be of good aid. Not only would they take a wide variety of junk and trash, but you can also present it to them in any size, too.
How Does It Work?
---
If this is your first time trying out a residential dumpster rental service, you're not alone. The process is actually simple: you contact a dumpster rental services company and you tell them that you're disposing of junk. They'll ask you for the estimated weight and the contents of your junk and you agree on a specific date and time on when the dumpster will be delivered – when it comes, it's easy-going from there.
With us here in Singer Island Junk Removal and Trash Haulers, you don't need to think about your trash or your junk – we take about everything that even other companies and your city garbage collector won't.
Why Choose Us?
---
Over the whole state of Florida, we've been considered by a majority of households to be their go-to residential dumpster rental services company. Because of the quality of service and the wide selection of dumpsters we have, you can have the flexibility to choose and dispose of whatever item you don't need.
We've heavily invested in the technologies and equipment we have. These are operated and used by our polite, friendly, and professional collectors and servicemen who would be contacting you 15 to 30 minutes before they arrive at the agreed-upon location.
Our guys are trained to perform aftercare services, too! They'll completely sanitize the spot where your junk was and you'll be left with a clean and fresh spot.
Contact us now here in Singer Island Junk Removal and Trash Haulers and experience world-class quality junk collection.
Here is a list of our services you can get at Singer Island Junk Removal and Trash Haulers:
---
Singer Island Junk Removal and Trash Haulers is the top company in Singer Island that offers the best residential and commercial junk removal services. Here's our additional services:
---