Contact Singer Island Junk Removal and Trash Haulers Today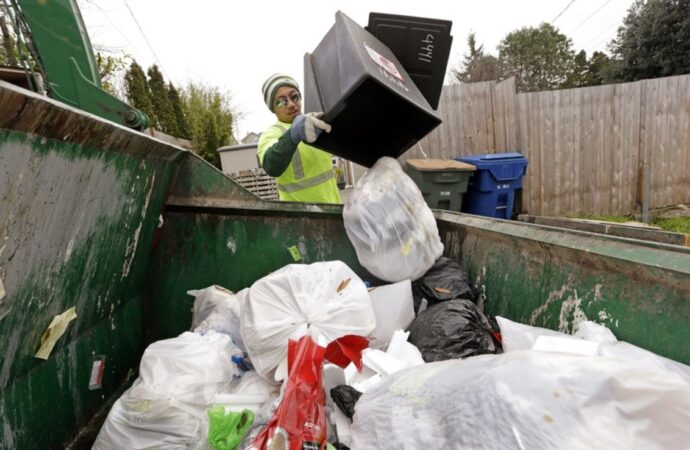 Singer Island Junk Removal and Trash Haulers is a top company in the city that can help you with all your junk removal needs and even with cleanouts to making sure properties, spaces, lands, and more are all covered in terms of how clean and decluttered they should be.
Our team has been working hard to make sure that everything is covered regarding junk and all the trash that you, as a homeowner or just property owner—even commercial one—need to remove so you aren't buried in bad odors or anything particular that is undesired in your space.
Now, the problem with junk removal isn't only how you need to move all the items and waste but rather worrying about where you will take all the waste as well.
In our case, we don't rely on landfills since this only means we would continue to pollute the environment. Instead, we focus on how we can continuously use our own recycling facilities or transition centers, so everything is covered, and you don't have to worry about how we dispose of any type of junk as long as it isn't hazardous.
We truly worry about the planet and helping you in the process, so rest assured our team will be there for you to support you during this entire journey and ensure you have all your needs covered by our team.
We will work with you to deal with your residential junk removal and commercial junk removal or assist you with specific needs such as furniture removal, household trash, office cleanouts, and much more.
If you have a specific service in mind or if you're seeking our support for some items and waste, you can always call or email us with your questions and let us know which one of the services we have listed on our website and business is the one you need.
If you find yourself trapped and you notice you need more than one simple service, you can always request support from our team in this entire process, and we will start by providing you some insight into what each service is for and how we can help you.
Singer Island Junk Removal and Trash Haulers actually worry about you, so allow us to be the professionals you need for all proper junk removal and cleanouts.
How We Price Our Services
Everything varies, so we are unable to give you a base price for each one of our services.s the amount of work and junk, as well as the specific items or type of junk you want us to remove, will make the price variable due to all the processes and details involved.
This is why we work with personalized estimates. We will visit your property or place, assess the amount of work and junk, and give you an estimate based on that and even your budget. We also need to know if you wish for a recurring service or a one-time pickup.
Contact us today via phone or email, or use our contact form!
Here is a list of our services you can get at Singer Island Junk Removal and Trash Haulers:
---
Singer Island Junk Removal and Trash Haulers is the top company in Singer Island that offers the best residential and commercial junk removal services. Here's our additional services:
---