Best Eviction Clean Outs & Services in Singer Island, FL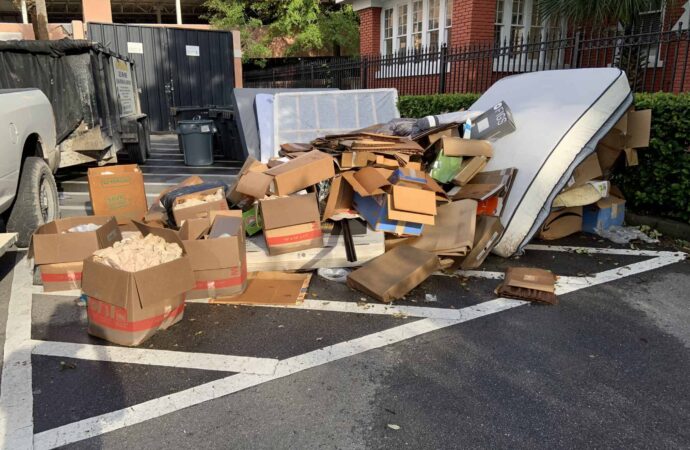 Everything would work perfectly if we focused on the relationship between landlords, tenants, and payments. But things are not as easy as they seem or as they should be. While tenants would normally pay their rent on time and leave the property in good shape, many tenants are left in disarray after being evicted, with every room littered with their stuff, and they don't properly take care of everything as they should. This can be a huge problem for both the landlord and even the tenant later if you need to go over the hassle of eviction clean outs. As a result, we want you to know that our team at Singer Island Junk Removal and Trash Haulers is here to help you with every step of it.
Professional eviction teams are available to provide services that will clean your space and make it ready for the next owner or tenant. You won't need to worry about the cleanup or disposal of any items.
Are you able to predict when and why this service will be needed? While we know that some people will make the right decision, many clients don't have any idea.
The definition of an eviction clean out can be simplified by saying it is the removal and storage of personal belongings left by tenants after an eviction or when they just leave a lot of junk and waste in the space and property.
A company that specializes in clearing out junk and trash can streamline the process no matter how many tenants have left. This will help you save time and money and ensure the eviction is handled properly. We are efficient and work quickly, which is what we aim for when we work on your home.
Local law enforcement will work with a professional team to assist tenants in returning their belongings, and we will make sure to take the items to those places when the eviction is being carried by us during the cleaning. They will advise you on which items to dispose of and which ones you should keep, or if you want us to move them to another storage area, we will do so as well.
What Items Will Our Team Remove and Clean Out?
Singer Island Junk Removal and Trash Haulers remove all junk from your property and put it on the curb. We'll return within 24 hours to take away any items the tenant hasn't claimed and make sure you don't have to deal with the heavy lifting. You don't need to worry about how we will dispose of, store, or recycle the items if the property is full.
It can be hard to clean up after an eviction. We will send at least three experts to help you clear out your property as fast as possible if you use our service.
So that the eviction process is simplified, it is crucial to hire us as part of a team.
Are you the owner of a rental property in chaos? Our team can help. Let's see how easy it can be. To protect your investment, we will manage the business. No matter the size of your property, any member of our team is capable. Call us today to receive a free estimate and to schedule professional eviction cleanup services in the city or nearby areas.
Here is a list of our services you can get at Singer Island Junk Removal and Trash Haulers:
---
Singer Island Junk Removal and Trash Haulers is the top company in Singer Island that offers the best residential and commercial junk removal services. Here's our additional services:
---