Best Demolition Removal Services in Singer Island, FL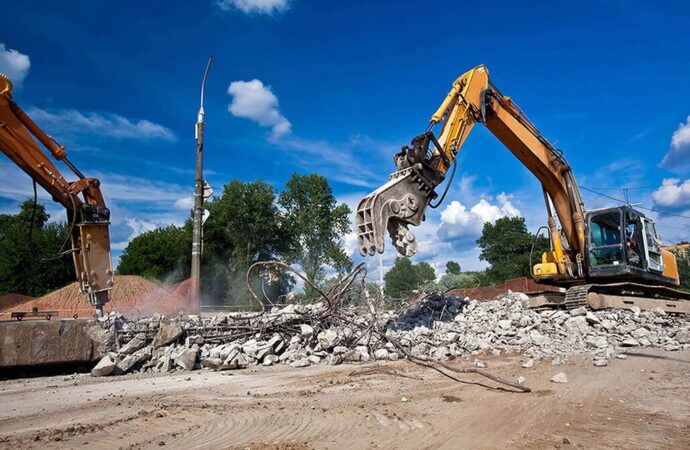 Need a clean-up after doing demolition or a renovation on your property? Do you know who to contact for this type of job? It's not known by many, but they're actually are companies who offer demolition removal as a part of their services.
Contractors and construction leaders will not always find it easy to clean up debris after a job. In fact, it might be so extensive that if they do it themselves, they might experience difficulty with their main job on site.
Singer Island Junk Removal and Trash Haulers is an expert in demolition removal. Whatever project you may have, whether it's construction, demolition, or just remodeling, we'll be able to accommodate your needs.
Why do I need to hire?
---
In construction, it's not just regular dust and paper trash; we're talking about steel, wood, concrete, drywall, glass – all sorts of materials needed for construction. Keep in mind that although you think decluttering them is easy, they actually are not.
In fact, removing them from your property can be costly because it needs proper maintenance and attention. You can fully depend on us here in Singer Island Junk Removal and Trash Haulers for your construction or demolition removal services. We have a team of trained and experienced collectors to do the job right for you.
You won't, in any way, question us as to how we take on the process of removing and cleaning your space after your project. From the time you schedule a dumpster dropoff to your desired location, to the time we get rid of all unnecessary debris, you will be surprised with the level of our service.
We're prompt, and we won't leave you hanging. We'll send you an alert that our guys are near the desired dumpster dropoff location a few minutes before the 2-hour window you've scheduled. We'll even wrap the service up by sweeping all of the dust that has accumulated.
You can definitely put your trust in us like how our loyal customers have for years.
Here is a list of our services you can get at Singer Island Junk Removal and Trash Haulers:
---
Singer Island Junk Removal and Trash Haulers is the top company in Singer Island that offers the best residential and commercial junk removal services. Here's our additional services:
---