Best Tire & Rubber Junk Removal Services in Singer Island, FL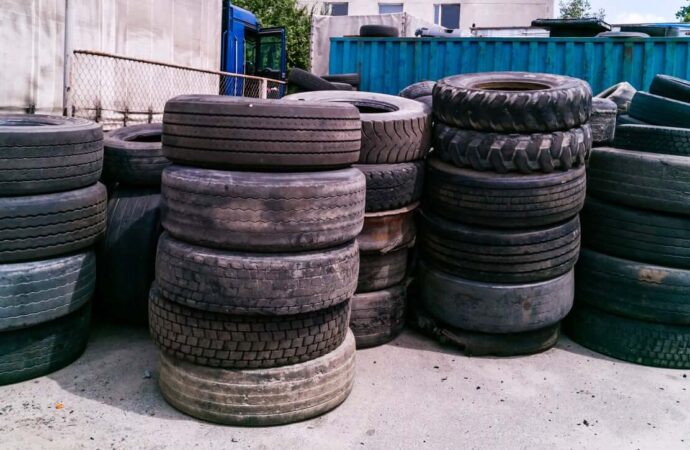 You should be cautious if you work with rubber or tires or if you simply need to get rid of them because rubber isn't very environmentally friendly, and leaving the items with this component or just disposing of tires in the wrong way can make chemicals pollute the planet. We will help you get rid of rubber junk and handle all the processes of tire & rubber junk removal regardless of the amount you need to dispose of.
We know how to salvage some valuable materials from rubber and can assist you in the whole process, so rest assured we will take care of these items for you while also caring for the planet.
It is smart to hire professionals such as us. It's easy to relax and forget about the details of how to dispose of trash.
Our team will assist you in completing the task correctly the first time and last time without you worrying about how it should be done.
For more information on how to remove rubber tires and other junk, please contact us. We are happy to offer all our support so you and the environment can be happy, and we even give you some tips on how this should be done in your property and city.
You Shouldn't Throw Tires and Rubber Just Anywhere You Can
Common household items, such as tires and rubber, can be difficult to remove. You will need to have the right tools and equipment for most chemicals and find places that can properly dispose of them.
Many cities offer rubber and tire recycling programs. Many homeowners find themselves in difficult situations where their tires are too damaged or worn to be recycled whatsoever, and some of these programs won't take them all the time. Fortunately, we can dispose of any tire or rubber that is in poor condition.
We are happy to announce that we offer rubber and tire disposal thanks to how we own centers that go over recycling them and reducing all the waste. We will recycle more than 60% of the material. Rubber and tires should never be left unattended in trash bins or right next to your sidewalk.
You can also be assured that the rubber and tires will be disposed of in an environmentally-friendly manner, so they do not end up in a landfill. Once you have allowed us to inspect your tires, we will give you all the information we need about the cost and how it will be handled.
Get Your Free Estimate from Singer Island Junk Removal and Trash Haulers
We can assist you with any rubber or tire problem that could be affecting your day-to-day life.
To make junk go away, you don't even have to move it yourself. We'll be there to help you lift and move all your junk.
Let us be the ones who properly handle the rubber and tires so that we can carry on our eco-friendly mission.
For more information, call, email, or complete the contact form. We will be there to give you a free estimate and make sure you have the time to think things through. Don't feel pressured into hiring us just because we gave you an estimate. We're here, and we want to make sure you get everything done right.
Here is a list of our services you can get at Singer Island Junk Removal and Trash Haulers:
---
Singer Island Junk Removal and Trash Haulers is the top company in Singer Island that offers the best residential and commercial junk removal services. Here's our additional services:
---