Best Residential Junk Removal Services in Singer Island, FL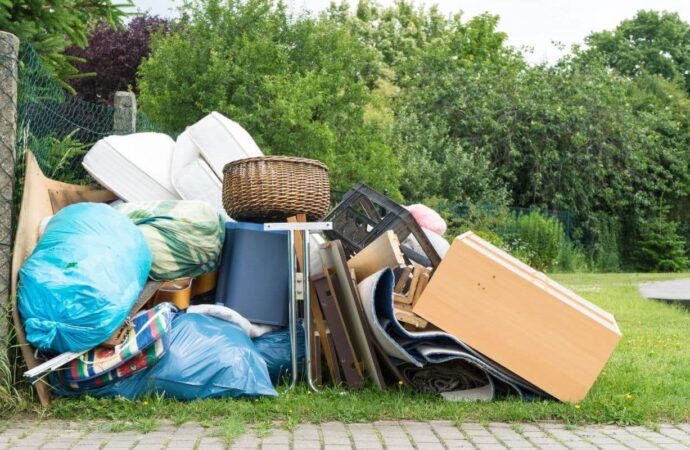 Singer Island's uniqueness—in not such a good connotation—is that you, at some point, will need to search for qualified professionals to help you with your junk removal needs, whether it be a one-off or a regular removal. Our team at Singer Island Junk Removal and Trash Haulers will assist in your residential junk removal services and other items from your home. Clearing out your home can be daunting, dangerous, and time-consuming. With our friendly junk removal team, any job is possible, and the best part is that we can get it done quite quickly and without any issues, no matter how big or small the amount of junk is. 
Our team will take good care of your home, so you don't have constant dependence on the municipal service or have to struggle to make sure they actually pick up your junk.
We offer a quick and easy way to remove junk from your property and ensure everything is cleared in no time.
We assist tenants and homeowners in finding an easy way to dispose of unwanted junk. We're not your typical service. Because we know that you have limited time, we arrive on time and complete the task quickly, and make sure to handle every step for you properly.
Our junk removal team is fast and efficient, so you can trust them, and our goal is to help you in every step so you can recycle more than with any other junk removal business, so you can handle your problems in no time. You can be sure that everything will get disposed of in a timely manner and that you will have a green team working with you.
Our professionalism and outstanding customer service are a huge hit with our customers. You won't have to worry anymore about junk with our stress-free service that includes upfront pricing, quick scheduling, and thorough cleaning.
We Love Being Green & Helping the Planet
You don't have to throw away junk. We encourage recycling wherever possible and make sure everything goes to the best recycling facilities. 
It's easy to feel great about doing the right thing, and it is also easy to feel great when you work alongside our team, and all items are removed by our members without problems.
We donate your used items to local charities and donation centers. A person's furniture or electronics might be of use to another, but we make sure to check the condition first and consult it with you.
We can remove all kinds of junk, so you won't have to worry, and rest assured, we will move everything to the best places.
Working with us will help you do good for the environment and your community. 
We will dispose of junk that is not salvageable or recycle it in an environmentally-friendly way. More than 88% are recycled or donated by us. We can help you eliminate junk and make your efforts eco-friendlier.
We believe that you deserve the best service. We do everything possible to ensure that each step is done with precision, love, and care.
Our team is friendly and professional. We are licensed, bonded, and insured. We aim to make junk removal fun for everyone. When we remove your junk, we promise to make everyone smile. We will not only remove your junk but also take away your stress.
Here is a list of our services you can get at Singer Island Junk Removal and Trash Haulers:
---
Singer Island Junk Removal and Trash Haulers is the top company in Singer Island that offers the best residential and commercial junk removal services. Here's our additional services:
---