Best Foreclosure Clean Outs & Services in Singer Island, FL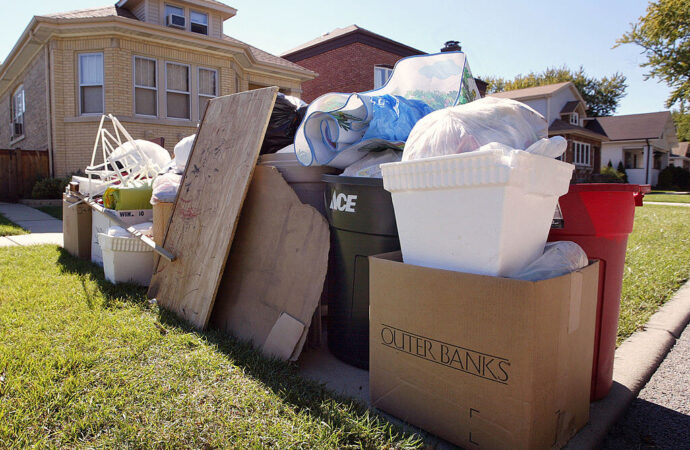 It is important that your house is clean before you sell it or even before you decide to show it to someone that can end up being a potential buyer, and this pretty much applies to any property and not just houses. You won't get any offers if you don't pay enough attention to how clean it is or how decluttered you must make it after you have sold it as well. Before you decide to sell your property, take the time to go over this process. If you are the owner of the house, it is important to consider how foreclosure clean outs are necessary and how our company can help you with your house or any other property in your hands that you're about to sell.
No matter if you're a homeowner selling your house or an agent selling it, junk can be hard to get rid of. It's not enough to just move heavy items from your space or rent storage units. It is important to ensure that the items are not damaged and to organize all of your belongings before you close the sale. At Singer Island Junk Removal and Trash Haulers, we can provide you with all the help you need to complete your clean out quickly.
Here's an easy explanation of what the clean out looks like and how we can help you:
It is essential to plan ahead before a foreclosure home or property can be sold. We can help you sort and organize everything so that you don't lose any of your valuables.

Many houses that have been foreclosed contain junk and furniture that their previous owners didn't want to dispose of. You are responsible for cleaning up after the property is foreclosed, even if you're a real estate agent. Even if the owner isn't there, we can assist you with this.
We are a trusted foreclosure cleaning company and can remove any item. We can pick up, haul and dispose of any item except hazardous waste.
We do the job fast and efficiently without causing any inconvenience or damage to your property. Our crews have the necessary training and insurance to quickly remove any unwanted items.
We Aim for Recycling as Much as We Can
Junk disposal does not always mean going into landfills, and the same applies to the items or waste you want to remove during this clean out. 
It may not be obvious, but almost all garbage items can be recycled or reused, and if you're cleaning a property, it is more about how you want to dispose of what works or how you want to keep what does. We want to make sure that furniture and other items we take out of properties aren't considered waste.
It is possible to make a big difference by paying attention to the materials and being careful when removing junk. Large amounts of junk can be generated by foreclosure clean outs, while all of it needs to be taken to the best facilities. This is the most useful material, after all. We can handle it all at Singer Island Junk Removal and Trash Haulers.
We also reuse, donate, and repurpose everything, from clothes, toys, and strollers to office furniture, so you can rest assured that we will provide the best possible service.
Our greatest strength is not the cleaning itself but the way we manage it to make it faster and how we focus on recycling as much as we can.
Here is a list of our services you can get at Singer Island Junk Removal and Trash Haulers:
---
Singer Island Junk Removal and Trash Haulers is the top company in Singer Island that offers the best residential and commercial junk removal services. Here's our additional services:
---