Best Variety of Dumpster Sizes & Containers in Singer Island, FL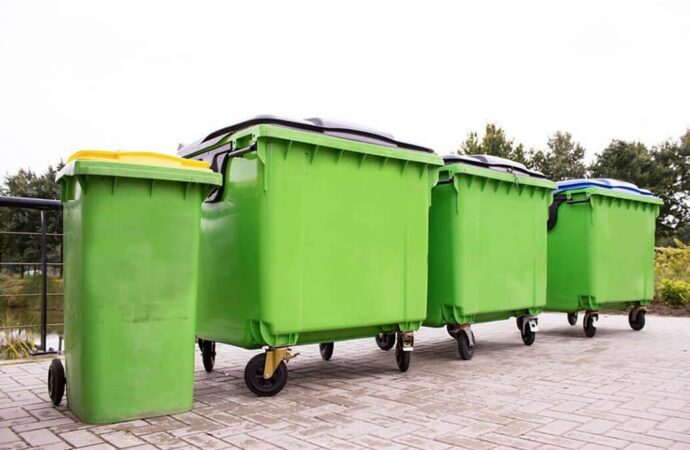 Are you in dire need of a dumpster rental company? Does your local garbage collector refuse to retrieve the junk you have outside your property? Here at Singer Island Junk Removal and Trash Haulers, you're given the guarantee that what you want to get rid of will be disposed of.
What types of items do we accept?
---
We accept different items from furniture, office supplies, and kitchenware, to bathroom appliances electronics, even windows, and floorboards. You just need to direct our professional and friendly collectors and they'll do the job right for you.
With many years of experience and service in the industry, we commit little-to-no mistakes in disposing of your waste. We're not only experts in waste disposal, as we also specialize in debris removal, too.
For this, you just have to contact us and set an arrangement with the time and location on when you want the dumpster to be in your vicinity. Prior to arrival, our team of professional collectors will be contacting you either through SMS or calls to let you know that they're almost there.
One advantage we have over our competitors is our flexibility in terms of dumpster sizes. Many other companies only have a single size which often becomes a problem because some items won't fit in their dumpsters.
Our dumpster sizes, on the other hand, range from small and long, to large and wide – all depending on what you plan on disposing of.
In terms of the price, you can get a free estimate on how much you will spend on the junk removal or hauling service you request. So before collectors get directed to collect your junk, you won't be shocked with how much you're about to spend.
Trying our services would definitely not disappoint you; in fact, many of our regular customers refer us to other people they know around the city who needs our services. With our neat and organized process of collecting and disposing of waste, people really love to work with us in maintaining a fresh and clean property.
Here is a list of our services you can get at Singer Island Junk Removal and Trash Haulers:
---
Singer Island Junk Removal and Trash Haulers is the top company in Singer Island that offers the best residential and commercial junk removal services. Here's our additional services:
---