Best Electronic Waste Junk Removal in Singer Island, FL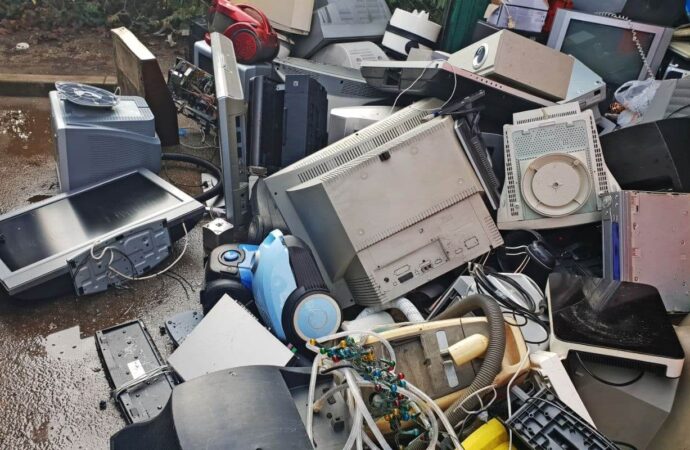 You don't need to worry if you are having trouble finding companies or help doing your electronic waste junk removal. Our team at Singer Island Junk Removal and Trash Haulers will help you by focusing on the best ways to donate, recycle, or dispose of items. Whether they are damaged or old, and the best part is that we will handle all the heavy lifting and make sure each item is placed in the right areas for proper disposal.
We can help you get rid of your e-waste quickly and take away all the worries about how to handle it. We have the right service for you, and we can lift more than one electronic or two. Get in touch to get your estimate within a day. Our team will visit your home and assess the junk and work required to remove it and how we can support you through this entire process without issues.
Remember that our visit to provide an estimate is free. We will wait for your response or decision once you have it, and you don't need to feel obligated as we work hard to get everything in the quote for you to give it proper consideration without worrying about having to hire us no matter what.
Quality Junk Removal Services You Can Trust
Are you looking for someone who can take care of your e-waste? Look no further. You may be asking yourself how we can handle the whole process and make sure you get the best out of your time. We are here to answer that question. 
We are very focused on how we dispose of waste. You can rest assured that we can take multiple items and that our team is always aiming for a disposal that keeps the planet green and saves you time in every aspect.
When contacting us, you can expect our team to remove all these electronics:
Computers and printers.

Monitors and televisions.

Phones.

Scraps and wires

The list keeps going from here as long as the items aren't hazardous.
If you are curious about the cost of this service, you can keep in mind that we care about your budget. You don't have to worry about it, because we are the right choice. You'll get a deal with us, and all of our junk removal services have a fair price.
Prices are determined by the volume of work. For smaller jobs, there is a minimum charge. We will also determine the cost of your job based on our visit.

We use upfront quotes. We use upfront quotes, so you don't need to worry about any unexpected fees.

Get a free cost estimate now, and let us know what electronics you want us to get rid of.
While we work around all this estimate, we like to remind you that we recycle the items or even donate them when possible, and we can also help you with tax deductions based on how the receipt for the donations helps you in the long run.
To have our team working with you, make sure to call or email us or use our contact form. We will be more than happy to help with same-day requests in case of an emergency or if you have something specific in mind and need our help right away.
Here is a list of our services you can get at Singer Island Junk Removal and Trash Haulers:
---
Singer Island Junk Removal and Trash Haulers is the top company in Singer Island that offers the best residential and commercial junk removal services. Here's our additional services:
---