Best Home Clean Outs & Services in Singer Island, FL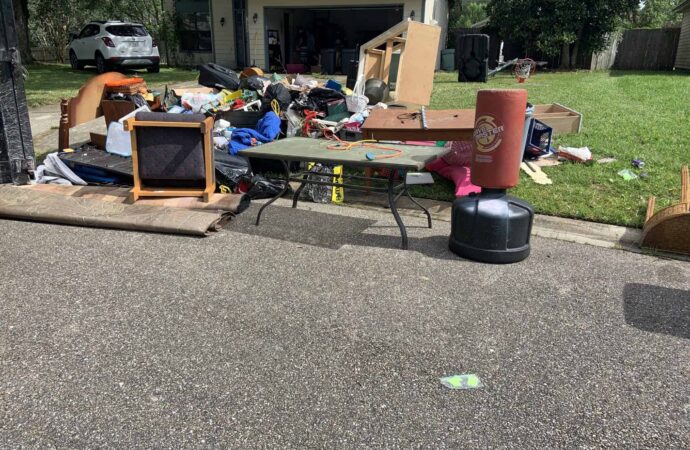 Cleaning is never easy, so imagine having to clean out an entire property. You can count on us to help you with any job, whether it's a full-scale home clean out or small rooms or attic cleaning, especially if you need to get it done as soon as possible to avoid any issues or finally be able to move on with your house. Singer Island Junk Removal and Trash Haulers can help you with any job. It's not about being able to do everything, but rather being there to get all the items and junk moved and help you organize or sort out all the elements. It is about meeting your needs, cleaning up the property with our house sweep, and making sure you have everything you don't need to be disposed of in the best transition centers or recycling facilities.
You can use home clean outs from our company to do a variety of services, small or large. Such as clean out one room, an attic, a garage, or the entire home. We can also help you clear out several rooms but leave aside the entire space itself. We have the right equipment and people to complete the job. Our guarantee is the best, and rest assured, we will help you handle everything.
Our commitment to excellent customer service, reliable performance, and environmentally-friendly practices make us the best-rated junk removal company in the area, and we will focus on helping you get everything done in no time.
Our property cleaning services are easy to use and will take care of all the organization and removals in your home. You won't have to worry about it being too expensive. We will give you a fair estimate and ensure you get all done in no time and based on the deadline you give us.
We will remove all junk and other materials according to the law. Also, we will recycle any items and make sure that the rest goes to transition centers.
We are efficient and quick, and our services are affordable for both small and large properties.
How to Have Us Cleaning a Single Room
If you are looking to clean out a basement or bedroom or your home office, we can provide a free estimate and ensure you get these areas or spaces covered without having to request a full home service.
You only need to tell us where you are going and how we will help you. So you can concentrate on the task at hand, our friendly team will take out all junk and haul it away.
We pride ourselves on offering high-quality customer service to people going through difficult times or just because they want to clear out their homes and get rid of all the junk. We can take care of any unwanted items left behind on estate properties.
Our team can provide a quick and affordable solution to tenants who have left behind possessions and junk. We can help professional property managers get business accounts to work with us on cleaning all their properties.
For a free estimate and for the entire clean out to be done by our staff, please contact us. Remember that each aspect of housecleaning, including how to dispose of junk or unwanted items, will be determined by a customized estimate.
Make sure to give us all the information we need and have our team working with you at every step.
Here is a list of our services you can get at Singer Island Junk Removal and Trash Haulers:
---
Singer Island Junk Removal and Trash Haulers is the top company in Singer Island that offers the best residential and commercial junk removal services. Here's our additional services:
---