General Rubbish Junk Removal Services in Singer Island, FL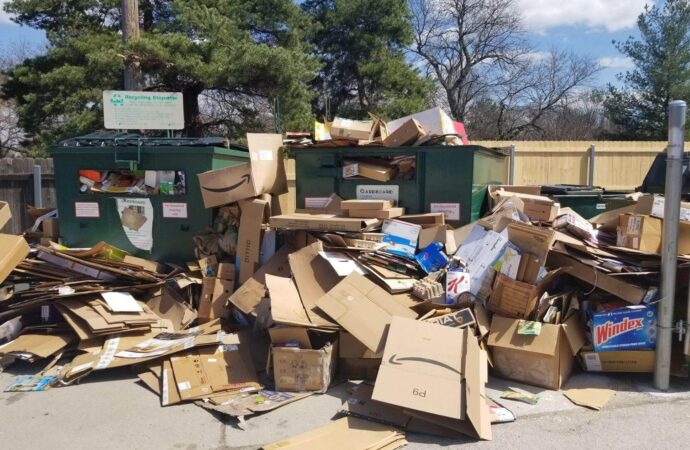 It doesn't matter whether your property is residential or commercial; you should consider how you can get rid of all the rubbish that you have accumulated over time or the one you have to deal with every single day since it is normal to have your rubbish in the property. You can still dispose of the rubbish by using municipal services, but they might not be able to take it all and won't usually help with junk in general as they are limited with what they can dispose of for you or not. Singer Island Junk Removal and Trash Haulers provides general rubbish junk removal. We will handle all your rubbish and take care of disposal. We know that some owners only want to do one-time pickups, while others are looking for a recurring service. Well, we are here to offer both.
Our company is the best for rubbish removal. We will take anything you have in our trucks. If you ask, we'll also take your rubbish and extra junk as needed and move everything to the best centers and facilities for recycling and disposal.
We will recycle your trash as often and efficiently as possible and make sure you don't have to lift a single finger in this entire process.
Rubbish Removal Costs in the City
It can be difficult to price rubbish, especially if you need a recurring service, since it is necessary to take into consideration the volume of rubbish and waste. 
Volume refers to the space your rubbish takes up in our trucks. This is what we take into account when estimating. It is much easier to get a quote in person than to get an exact price compared to just giving us some details that still don't let us see the amount of rubbish involved in all this.
Our crew will come to your location and take a look at the trash. We'll also give you an exact price, and all of this is free of charge.
The upfront price includes the following:
We'll pick up all your trash and haul it away.

Because we consider how you will manage these costs, we include transport and hauling costs and the lifting or effort our team puts into the process.

Rubbish and junk can be diverted and disposed of in a variety of ways, including how to get them there or where to find the centers and facilities they need.
If you have any questions or special requests regarding this service, please let us know.
We can do all the heavy lifting and even remove certain junk items, in addition to taking care of your regular rubbish. We will clean up your junk and prepare the space for you if necessary. This will allow you and your family to use the space immediately.
We want all of our customers to be aware of the importance and ethics of waste disposal and recycling. Professional rubbish disposal teams, along with an ethical team, can reduce your company's environmental impact and help you avoid fines and penalties for poor rubbish disposal.
To access our services, please visit:
Get in touch with us via email, phone, or our contact form.

The truck team will contact you approximately 15-30 minutes before we arrive to inform you of our arrival time.

We will assess what you need to get rid of and provide you with an all-inclusive quote.

We will remove all rubbish and sweep the area after we are done.
Here is a list of our services you can get at Singer Island Junk Removal and Trash Haulers:
---
Singer Island Junk Removal and Trash Haulers is the top company in Singer Island that offers the best residential and commercial junk removal services. Here's our additional services:
---