Best Waste Container Pros Services in Singer Island, FL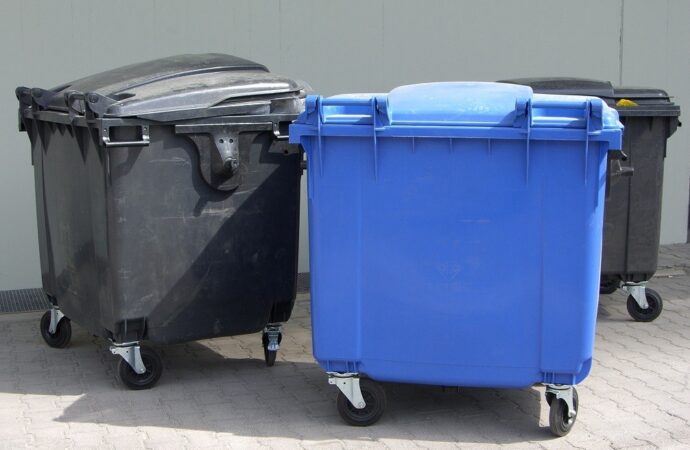 The wide array of waste containers pros we have captivates the interest and the overall likeness of our clients. They love the fact that they're able to choose from a wide range of dumpsters and waste containers so they really won't have to worry about what they're trying to dispose of.
Herewith us in Singer Island Junk Removal and Trash Haulers, you can be sure that what you plan on disposing of would be something we'll definitely collect. Our clients have been loyal to us since the day they decided they need an alternative to waiting on their local and municipal garbage collectors – and we never failed them!
Why Choose Us?
---
If what you need is a company that has a large scale of options for waste bins and dumpsters, we're perfect. Our wide and comprehensive range of waste containers and roll-off dumpsters can easily help you dispose of whatever you're trying to dispose of.
We have regular plastic and PVC dumpsters and waste containers – we also have aluminum and metal ones that would be beneficial and helpful to every need you have in terms of waste disposal and waste management.
What We Collect
---
We collect everything, with the exception of toxic and hazardous waste materials, of course. But for you to have an idea, the things we collect include:
Rubbish & Debris (Cement, Drywall, Concrete, Asphalt, Wood, Etc.)

Old and Unused Furniture

Broken Appliances and Equipment

Kitchenware and Kitchen Tools

Electronic Wastes (Computers, Television Sets, DVD Players, Etc.)

Bathroom Equipment and Appliances

And Many More!
With many waste containers to choose from, we can guarantee that we'll be able to help you dispose of and get rid of so much junk and trash you have either in your home or your commercial establishment. Singer Island Junk Removal and Trash Haulers can be your all-in-one waste disposal and waste management company to handle all garbage and trash disposal requests you have!
Call us now and get a free estimate!
Here is a list of our services you can get at Singer Island Junk Removal and Trash Haulers:
---
Singer Island Junk Removal and Trash Haulers is the top company in Singer Island that offers the best residential and commercial junk removal services. Here's our additional services:
---