Best Yard Waste Junk Removal Services in Singer Island, FL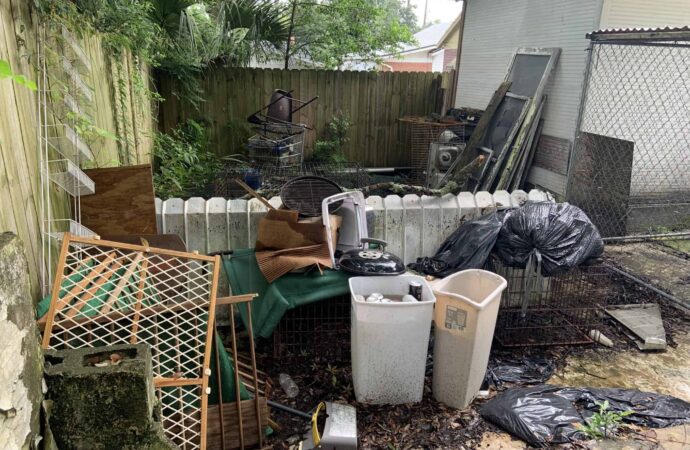 You can forget about all the junk and trash you have accumulated over the years if you are too busy or not paying attention to your yard, which leads you to have an untidy and messy space you cannot even call a yard anymore. To make your yard more useful, you need to get rid of all junk and trash. You can also dispose of things you don't use to create a beautiful landscape as long as you work around the full cleanup properly. We know that you want your yard to look great and not cluttered with junk to avoid bacteria or odors. Our team at Singer Island Junk Removal and Trash Haulers is here to assist you in this process. We will ensure that yard waste junk removal is properly handled and recycled using the most efficient facilities.
We are available to assist you if needed. We can help you to focus on what you want and what should be done.
The goal is to make your yard all decluttered and focus on how much you can enjoy the space from now on with just a little more effort.
Yard waste can create problems that go beyond making your yard look messy. It can make outdoor parties less enjoyable if there is a lot of yard waste. However, it is also important to keep everything clean for hygiene reasons and not only because of whom you can invite to a party.
It is crucial to choose the right company after you decide to outsource your yard trash removal or outdoor junk transportation. We can help you as we are confident in our company and make sure everything gets to the most suitable disposal or recycling locations.
We are available to assist you at any time, so make sure to let us know so we can start working around this need.
Consider how much yard waste you produce and the work that you do. This will keep your yard tidy and will allow you to rest easy, knowing that we will dispose of everything properly while protecting the environment.
What Can We Do for You and Your Yard?
Yard waste can often be large. We want to make sure you have the right support so that everything is removed and that you don't have to worry about any lifting or working around how to handle waste properly.
Other types of junk can be collected, including those from demolition and shed removal.
Sometimes yard debris can be more important than trimming grass or shrubbery as well. You should also remove a shed that isn't in good shape or not usable. Also, waste can be more than just regular rubbish and what you see in your yard with only a simple look.
Destroying a garden or storage structure will produce large quantities of bulky and heavy debris, including lumber, sheetrock, and plasterboard, as well as door frames and other discarded materials.
Without a truck, it can be difficult to dispose of this waste material. It is also difficult to load everything.
Our team at Singer Island Junk Removal and Trash Haulers can help you get the best service for this kind of waste and meet all your requirements.
Here is a list of our services you can get at Singer Island Junk Removal and Trash Haulers:
---
Singer Island Junk Removal and Trash Haulers is the top company in Singer Island that offers the best residential and commercial junk removal services. Here's our additional services:
---