Best Trash Hauling & Removal Expert Services in Singer Island, FL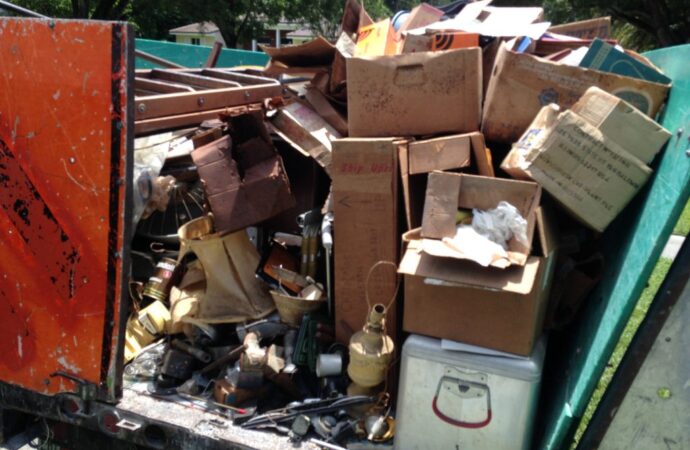 Our municipal and local garbage collectors' task is to help us dispose and remove garbage out of our homes and our commercial and business properties. So, they'll just do their part without helping you with any other thing connected to that.
But here with us in Singer Island Junk Removal and Trash Haulers, you can trust that our trash hauling & removal experts service will not only be what you need for your waste and garbage disposal, our service can also help in the sanitation and the disinfection process to protect you and your family's health.
Our Services
---
The wide range of services we offer range from basic and ordinary services like office and house cleanout services, property cleanups and sanitation, simple to advanced junk hauling service, to more complicated sets of activities and projects like light property demolition, bulk trash disposal, commercial and residential dumpster rental services.
Thousands of people have trusted us and our trash hauling & removal because we did not only take care of their trash and their garbage – we also helped sanitize the spot where the trash was, keeping the health of their families in the best and the healthiest conditions.
Why Work With Us?
---
In our experience, we invested in better customer experience, higher-grade equipment, and better resources that would help us further improve the services we do. We can always guarantee exceptional and exemplary quality services even if the price we ask for is cheap and affordable.
Dial us here at Singer Island Junk Removal and Trash Haulers and never worry about your trash and your garbage anymore! We are always ready to help you whenever you are in dire times of need – you can count on us and our roster of highly motivated, heavily experienced, and proficient junk collectors and servicemen.
Want a free quote? Give us a dial and we'll send you the estimate for the services you need for no cost at all!
Here is a list of our services you can get at Singer Island Junk Removal and Trash Haulers:
---
Singer Island Junk Removal and Trash Haulers is the top company in Singer Island that offers the best residential and commercial junk removal services. Here's our additional services:
---