Best Fence Removal Services in Singer Island, FL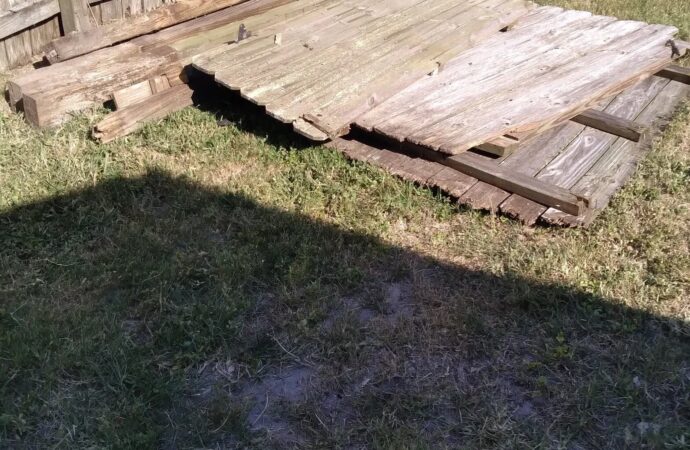 Are you dissatisfied with your fence's appearance or feel it is becoming dangerous? Perhaps you are tired of cleaning up the pieces and wood that have fallen from your fence, and you don't even know how to dispose of all the parts that are just part of the junk and waste in your yard nowadays. You don't have the right skills to properly dispose of all that wood and other debris. This can make it more complicated and laborious than you want, and everything gets more complicated the more you keep going with this take. Our team at Singer Island Junk Removal and Trash Haulers can help you with your fence removal. We will remove all items, trash, and junk in no time and make sure that all pieces are removed from your place.
We are able to provide all the assistance you need to clean your fences. We can help you remove wood and other debris and make sure it takes as little time as possible so you can start your next project or finally clear the entire area.
Your fence may be a nuisance, and you want it to go. Your property's value can be affected if your fence isn't made of wood or if it is damaged as well. This is where we can assist you. It's fast and easy, and you can be assured of a smooth process when contacting our team for the task.
Unpredicted weather in Singer Island and all over Florida can cause fences to be damaged. We will make sure to be there for any emergencies if this happens, and rest assured we won't make you suffer alone when we can save you time, effort, and money.
Regular rain can make wire fencing rusty or damaged, while wood fences can be affected by storms and winds. Allow us to be there and support you all the way.
Why Your Fence Cannot Be Removed Easily
Many people think they can remove fences themselves, and this is a common mistake among homeowners in particular. Unfortunately, most fences are built with a cement foundation, which means that you can't just remove the wood.
You will need to remove the concrete foundation to remove a fence and/or to put the pieces together correctly. This will ensure that soil and space do not get damaged. Next, consider where and how to dispose of them. This adds more complexity, and you will need to worry about proper disposal.
The cost of fencing removal can be affected by many factors. These factors can make it more challenging to remove, clean up, and accommodate all your needs.
We will gladly provide you with a detailed estimate. We offer the best fence removal prices in the area. We offer fair prices and all the cleanouts that you need and rest assured, we will move all items to the best centers and facilities.
Our fence cleaning services include pole and concrete removal as well as disposal of all debris. We can take down the fence, but you can keep the posts. The rest will be taken to the most appropriate recycling or transition facility.
Get a free estimate by calling us today. We will customize it to your requirements and what you want. We'll help you focus on your goals, make sure there aren't any obstructions in the space, and install a new fence by getting rid of the old one, thanks to our team's help.
Here is a list of our services you can get at Singer Island Junk Removal and Trash Haulers:
---
Singer Island Junk Removal and Trash Haulers is the top company in Singer Island that offers the best residential and commercial junk removal services. Here's our additional services:
---