Best Trash Hauling & Junk Removal in Singer Island, FL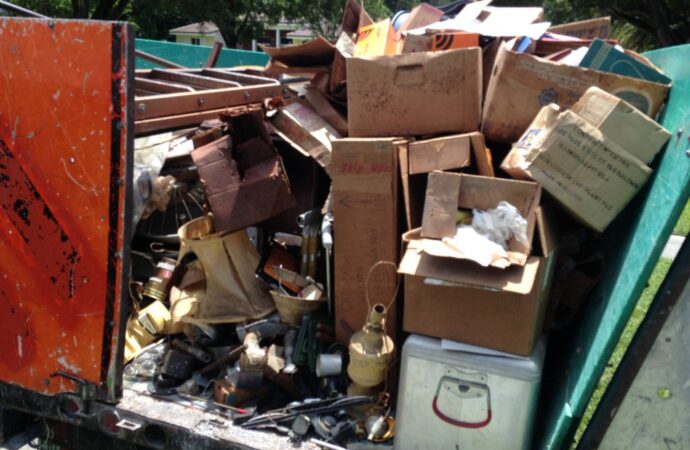 Worried about how you can dispose of electronic materials you have no use of anymore? Won't your local garbage services company do it? If you answered yes to both questions, then you badly need a trash hauling and removal service.
Whether it's for your residential space or your commercial establishment, you need a dependable company that would properly retrieve your old and unused items that you consider trash.
The importance of hiring a trash hauling and removal company
---
Many households don't have the right tools to get rid of their trash and junk. With us at Singer Island Junk Removal and Trash Haulers, you're sure that everything is taken care of. We have been servicing thousands of customers across different neighborhoods for a few years now.
We take on all safe items such as household and office appliances, furniture, construction appliances, you name it; of course, disposing of toxic waste is not allowed.
Staffed with a team of reliable, fast, and knowledgeable personnel, you'll be more than happy with our services. Our trash hauling & removal experts are swift and prompt, duly abiding by the schedule you've set.
Using advanced materials and flexible dumpsters, you don't have to think about whether or not your item would fit, so long as you contact us, we'll have a resolution for you!
Thousands of our clients keep on coming back to our services because we made them satisfied. We're clean, organized, and we'll even give you tips on how not to have this problem ever again.
Nowadays, finding a trash removal company that is trustworthy and courteous is hard to find, if not impossible. With Singer Island Junk Removal and Trash Haulers, you can feel confident and secure that your junk will be disposed of correctly.
You have the hand in deciding where you want this junk to end up – we can dispose of it, restore it, or donate it to charities – you name it! You can put your trust in us and experience premium service at such a reasonable price.
Here is a list of our services you can get at Singer Island Junk Removal and Trash Haulers:
---
Singer Island Junk Removal and Trash Haulers is the top company in Singer Island that offers the best residential and commercial junk removal services. Here's our additional services:
---