Best Property Clean Outs & Services in Singer Island, FL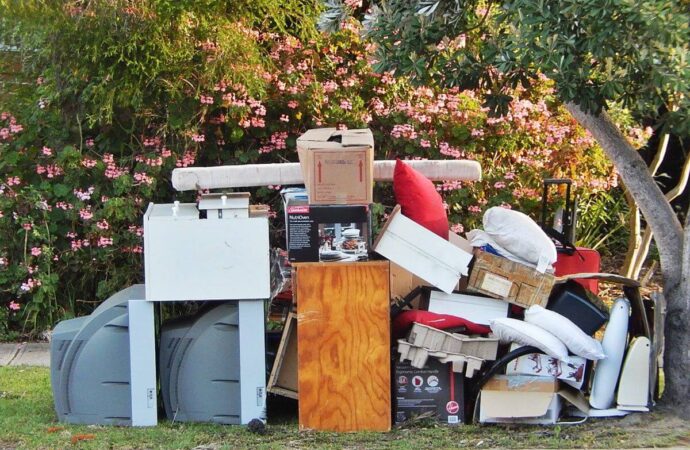 It is important to realize that cleaning out your home can be time-consuming, especially if this isn't only your home but probably your office or general property, and how a full clean out can be exhausting when you have to face the challenge. Regardless of what anyone could tell you, property clean outs are quite a hassle, and you will need to invest lots of time in them to get everything organized, sorted out, and properly removed. We can help you make property cleaning easier and complete it in no time. All it takes is a call and allow us to be the support you need.
Singer Island Junk Removal and Trash Haulers is a professional and qualified team that can help you quickly and efficiently clean up your entire house. Our crew is skilled in offering high-quality property cleanup services in Florida, primarily in the city. However, we can also assist you in other locations and areas if you live nearby and ensure everything is properly taken care of.
These resources will help you make informed decisions about cleaning your property, and how we can assist you in the full clean out and service, so you don't have to struggle on your own:
If you are questioning what the process is for, it is the complete removal of all appliances, furniture, or kitchenware from a home or property to make it clean and tidy, and we make sure to organize everything and dispose of it in the right places.

Although the name might seem obvious, there are actually two types of property cleaning. The first is when residents move to another house or are renovating their entire homes, while the second is more about cleaning the property for specific use depending on what type of property it is and your goals with it.
Many people refer to property clean outs simply as estate cleaning services, but an estate one is more when a homeowner, relative, or other person removes all assets from their house in order to sell, liquidate or divide them among their inheritors. 
You can do this if you want to sell real property. However, it is different because you want to remove everything for a specific goal of selling more than 90%, while the property clean out can be for several reasons.
We want to make sure you get everything done in record time and have our entire team supporting you through the process, so the clean out is all done without issues.
Property Services Near You
Are you tired of a messy house, business, office, or general property? We can help with difficult tasks by providing property clean outs and making sure you get the most out of your time and investment.
We can remove junk from your homes, apartments, or commercial properties. This is for both individuals as well as groups, and we make sure that junk is recycled or transported to appropriate transition centers. We take all the responsibility and focus on helping you and the planet.
We can help you clean out your property and make it ready for lease. We can remove junk, furniture, and other items left behind by tenants.
Contact us today to learn more about us and our services and how we can handle all the clean outs in record time, so you get everything done.
Here is a list of our services you can get at Singer Island Junk Removal and Trash Haulers:
---
Singer Island Junk Removal and Trash Haulers is the top company in Singer Island that offers the best residential and commercial junk removal services. Here's our additional services:
---