Best Curbside Junk Pickup Services in Singer Island, FL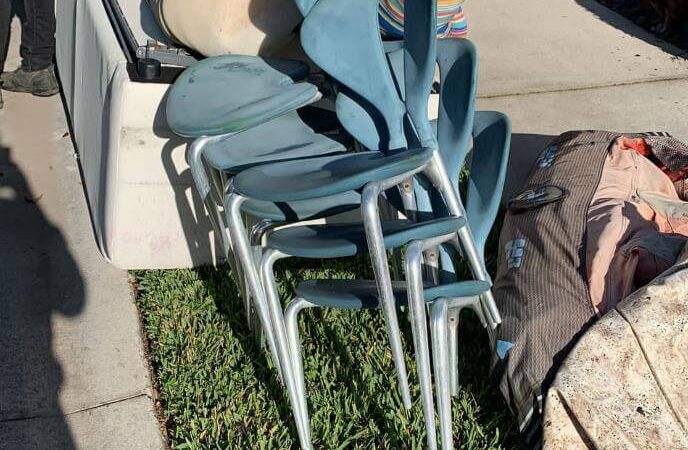 People who have a busy schedule may not be able or willing to remove their junk and help the truck or the municipal service pick it up if the truck can even pick it up in the first place. We all know how frustrating it is to be punctual with pickups and how much more you will have to deal with if you miss it. If you are unable to wait for service, your junk can be placed at the curb, driveway, or garage. You don't have to worry about the possibility of municipal services not picking up your junk because they can't dispose of it all. Our loaders will take care of the rest. Our curbside junk pickup and removal service at Singer Island Junk Removal and Trash Haulers can be the solution for everything.
This service will reduce the cost of junk removal. You will only need to put the junk out on the curb. We will then pick it up as long as it's not hazardous. Each truck is subjected to a flat rate, and we will gladly work with you to provide a customized estimate that meets your needs.
You can choose the time and date that works best for you. Depending on your needs, you can have the loader collected on an ongoing basis or on a regular basis.
Our team will reach out to you before they arrive. The team will quickly take all of your personal belongings out of your home or office and then will concentrate on the junk and how it will later be recycled or disposed of.
The junk will need to be transported and placed curbside for collection. You will save time and money by placing the junk curbside. With a lower price for the service, you will see savings on your bill.
We Care About the Environment
Future generations are important to us. We make sure everything we do is environmentally friendly while we are removing all the junk from your property. So, we help you get rid of all your junk and ensure that it is recycled at recycling centers.
Our team places great value on keeping junk materials out of landfills. We can help you find the right place to recycle your junk, and we will also assist with proper disposal.
Recycling and reselling can reduce our carbon footprint. It is also a good idea to donate items of value. 
The collaboration will improve the world and allow you to save taxes on certain types of junk, such as appliances or electronics that are still working.
Our team is licensed to manage both large and small junk-removal jobs. You don't have to worry about any accidents because our insurance covers all damage.
We are always available to assist you with junk removal. We provide fast and efficient junk removal services, and we are always available to help you. Our trucks and crew can be sent to your home immediately.
Get a free estimate today or junk removal in no time. This curbside service is available in all of Singer Island and nearby cities. Rest assured, the estimate comes with zero obligations and that we are here to help you with either one-time pickups or make this a recurring service to focus on your comfort and how you need to dispose of junk.
Here is a list of our services you can get at Singer Island Junk Removal and Trash Haulers:
---
Singer Island Junk Removal and Trash Haulers is the top company in Singer Island that offers the best residential and commercial junk removal services. Here's our additional services:
---