Best Demolition Removal Services in Singer Island, FL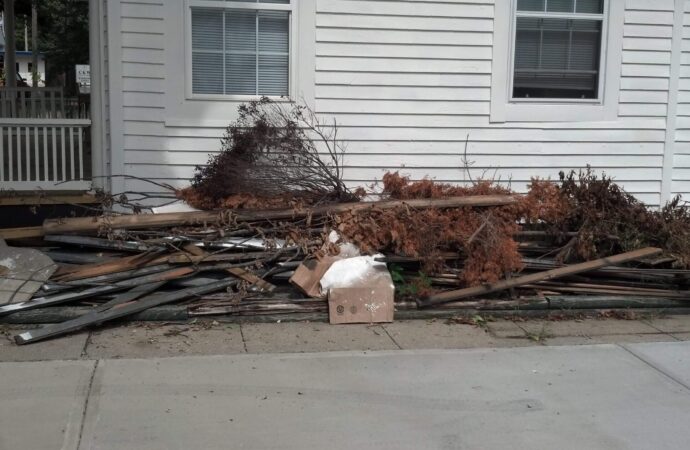 Even if you are a skilled contractor, it can be difficult to remove any debris that remains after work is completed or even while you are in the process since not all demolitions finish in one go. Thus, you need to think about how you can offer great removal services for your clients and make sure the debris and waste won't be issues. This is especially true when dealing with any demolition removal, and all the junk that you need to take care of. Some owners are unable to hire an individual company since you, as the demolisher, should be able to handle it all. Our team at Singer Island Junk Removal and Trash Haulers will assist you in every step of the process and ensure that you are done within a short time.
Our team offers safe, efficient, and environmentally friendly demolition removal services. We also do rubbish, junk, all types of waste, and the usual debris you have to handle during construction projects. Our team will make sure that all debris from demolition is removed from your site. This will allow you to move on with your project or simply focus on clearing the area.
How do you get us there? To schedule an appointment or get a quote, call us. We will send a professional hauling crew to your location and will explain everything about the process and the cost, or you can always email us and use our contact form.
We will reach out to you before our arrival to provide a free estimate. The amount of debris and the work required to demolish it will determine the cost and how much work it takes influences as well.
We just pick up any debris left over from demolition and haul it to our junk removal trucks. Our team will handle all aspects of the removal, from collecting and loading junk to moving it to the trucks. There are no hidden fees in this entire process.
How Do We Handle Demolition?
Singer Island Junk Removal and Trash Haulers has a licensed and certified team to lift any non-toxic items. If you require more, we will send multiple members of our team.
We can remove all debris from demolition and other processes. We can remove all debris from demolition or other processes. We will make sure everything runs smoothly.
We have a variety of sizes and types of dumpsters that can be used for any job. Renting a dumpster can be a great option in many situations, but it can also prove to be too difficult for some people. We can help you through the whole process.
You will get a larger dumpster if you rent one. Only pay for the actual use of the space and how much you load on it. Renting a dumpster is transparent and affordable. If you'd like us to take care of the entire removal, let us know as well so you don't have to worry about the lifting and loading, as it can prove to be a hassle for some.
What Kind of Debris Can We Remove?
No matter how big or small the amount of trash is, we will handle it. We can also provide other services to meet your requirements.
We can safely and responsibly remove all debris from demolition, including rubble or shingles.
We are also able to remove concrete, steel, tiling, or other metals. We can assist with any kind of cleanup and make sure that the space is clean and free from junk.
Here is a list of our services you can get at Singer Island Junk Removal and Trash Haulers:
---
Singer Island Junk Removal and Trash Haulers is the top company in Singer Island that offers the best residential and commercial junk removal services. Here's our additional services:
---